French fries, also known as finger chips or chips, are thinly cut potato slices that are deep-fried and topped with salt and a variety of spices. The key to preparing perfect French fries begins with selecting the right type of potatoes, such as red potatoes or non-starchy potatoes, peeling them, and cutting them into even thin strips. Next, the fries are washed with water and soaked in ice-cold water to remove starch from the potatoes. After drying them, the thin slices of potatoes are deep-fried, and it is recommended to freeze them for at least one hour after the first frying. Finally, they are deep-fried in two stages for perfect crispy French fries.
In this recipe, I will share a few fail-safe tips that will help you make perfect crispy French fries on your first attempt.
Please do visit my other related recipe collection like
Recipe Video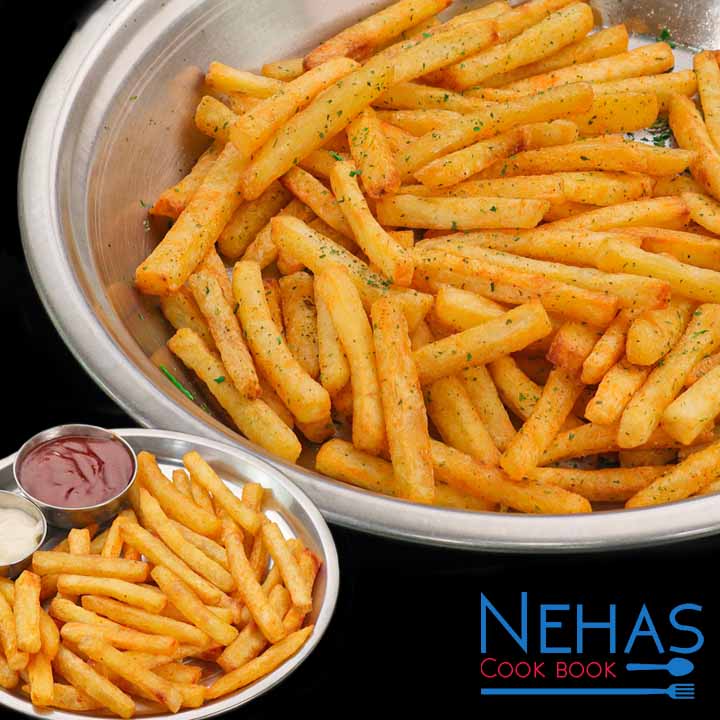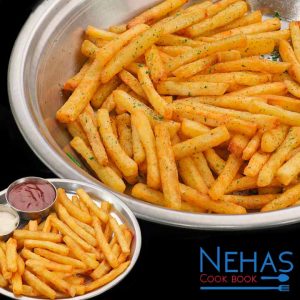 French fries recipe | finger chips | homemade French fries recipe | crispy French fries
Ingredients
1

kg

wafer potatoes or red potatoes

Some ice cubes

Water as required

Oil for deep frying

Salt to taste

Black pepper powder
For masala French fries
Salt to taste

Black pepper powder

Red chilli flakes

Chaat masala

Parsley dried leaves

-

optional
Instructions
Firstly, peel the skin off the potato. Choose special wafer potatoes or red potatoes for perfect results. Then cut off both the upper and lower parts of the potato, which helps to get uniform potato fries pieces. Now slice the potato into 1 cm thick pieces or to the size required.

Wash the potato slices with water, which helps to get rid of excess starch from the potato and makes the fries crispy. Soak the potato slices in ice-cold water for 20-30 minutes. Remove the cold water and quickly dry the French fries either in a washing machine or by spreading them on cotton until no water remains on the fries' surface.

Heat the oil and add the fries to it. Keep the flame on medium and stir continuously until it is cooked 80-90%. Do not fry on high flame. Take out the fries from the hot oil and spread them on a wire rack. Freeze the fries in a tray or ziplock bag for a minimum of 1-2 hours. This helps the fries turn firm.

In the second fry, fry the potatoes on high flame until they turn brown and crispy. Drain the fries onto wire racks once they are golden brown. Sprinkle salt or spices of your choice on French fries. Serve hot with tomato ketchup.

For Masala French fries, take crispy French fries in a bowl and add salt, black pepper powder, red chilli flakes, chaat masala, and some dried parsley leaves. Mix well. Masala French fries are ready to serve with tomato ketchup.
Notes
Use special chips or wafer potatoes for French fries. Do not use regular potatoes.
Cut the fries into 1 cm thickness.
Wash the fries with water to remove excess starch on the surface.
Soak the potato chips in ice water for a while to decrease their starch content.
Fry the potato chips on medium flame.
For perfect results, cool down and freeze the French fries after the first frying.
French fries taste great when served hot with tomato ketchup.
Subscribe to our Youtube Channel
Click here to subscribe our Youtube Channel and stay updated with our latest video recipes