Magas na ladoo, also known as besan ladoo, is a beloved traditional Gujarati sweet enjoyed by people of all ages. It is crafted from a delightful combination of roasted gram flour (besan), ghee (clarified butter), sugar, and aromatic spices like cardamom. This scrumptious treat holds a special place during festivals, celebrations, and other joyous occasions.
While the conventional method involves slow stovetop cooking, using a pressure cooker can save time and effort without compromising the exquisite taste and texture. Moreover, it helps retain the natural flavors and nutrients of the ingredients, resulting in a delectable and healthier sweet with a reduced amount of ghee. Don't miss the chance to try this delectable version!
Please do visit my other related recipe collection like
Recipe video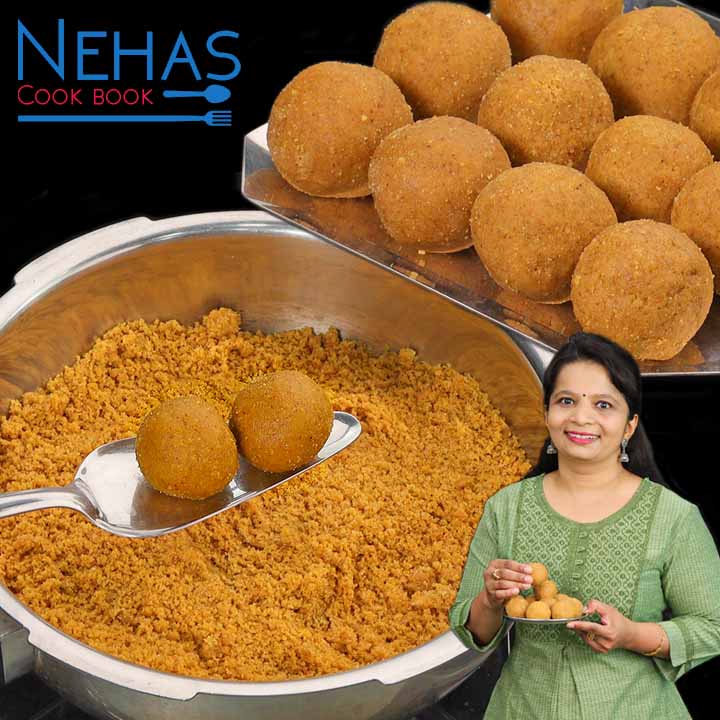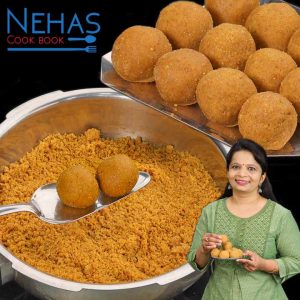 Magas na ladoo | besan ladoo recipe | besan ladoo in pressure cooker
Ingredients
2.5

cup

coarse besan

½

cup

malai

1

+1/4 cup bura sugar or powder sugar

1

tsp

cardamom powder

½

cup

hot ghee
Instructions
In a kadai, add 1 tbsp ghee and 2.5 cup coarse besan. Keep the flame low and stir continuously till it changes its color and become aromatic.

Take out roasted besan into mixing bowl and cool down.

Now add ½ cup malai and mix well.

Transfer ladoo mixture into bowl and press it slightly.

Now in a pressure cooker, heat 1 cup water and place a stand into center.

Then in a pressure cooker, place a ladoo mixture bowl and cover the mixture with thali. (Refer video)

Cover the cooker lid and make 2 whistles on medium flame.

Now pressure cooker, release its temperature naturally, open it and take out ladoo mixture and cool down slightly.

Then sieve ladoo mixture. (Refer video)

Now add 1+1/4 cup bura sugar and cardamom powder. Mix well.

Add ½ cup hot ghee and mix well.

Now roll the round shape ladoo with hand. Make all ladoo into same way.

Serve or store magas na ladoo into air-tight container.
Notes
Use coarse besan for the ladoo mixture. Grind chana dal in a mixer to prepare coarse besan.
Roasting the besan (gram flour) is a key step to make perfect ladoo. Roast the besan on low flame until it slightly changes its color and becomes aromatic. Do not roast the besan on high flame, otherwise, it will burn and taste bitter.
Malai adds moisture and gives a coarse texture to the ladoo.
Instead of malai, you can add milk powder and some milk to prepare the mixture.
i have used a pressure cooker to cook the ladoo mixture to hasten the cooking process. but if you do not have a pressure cooker, or you can steam it in kadai.
The steaming technique helps make ladoo with a lesser amount of ghee.
Add hot ghee to bind the ladoo mixture.
Store magas na ladoo in an airtight container for 15 days at room temperature or 1 month in the refrigerator.
Subscribe to our Youtube Channel
Click here to subscribe our Youtube Channel and stay updated with our latest video recipes