Puran poli, also known as vedmi, is a popular Gujarati recipe. It consists of a whole wheat roti stuffed with sweetened tuvar dal filling. In this recipe, we will show you how to make an instant puran poli premix that can be prepared and stored in an air-tight container. With this premix, you can easily make puran poli within minutes and serve it with your choice of sabzi and dal.
This is an easy and foolproof recipe, and we will also share some tips for making instant puran poli with its premix on the first attempt. So, let's get started!
The key to making instant puran poli at home is:
Firstly, to make the Gujarati puran poli premix, you will need to use tuvar dal and an equal amount of jaggery and sugar. However, if you don't have tuvar dal, you can use chana dal instead.
Secondly, the lentil premix should have a shelf life of about 6 months if stored in the refrigerator. However, we would recommend making it in small batches and using it accordingly.
Lastly, it's important to add slightly hot water to the puran poli premix powder to achieve its soft and original texture. This will help to ensure that your puran poli turns out perfect every time.
Please do visit my other related recipe collection like
Recipe video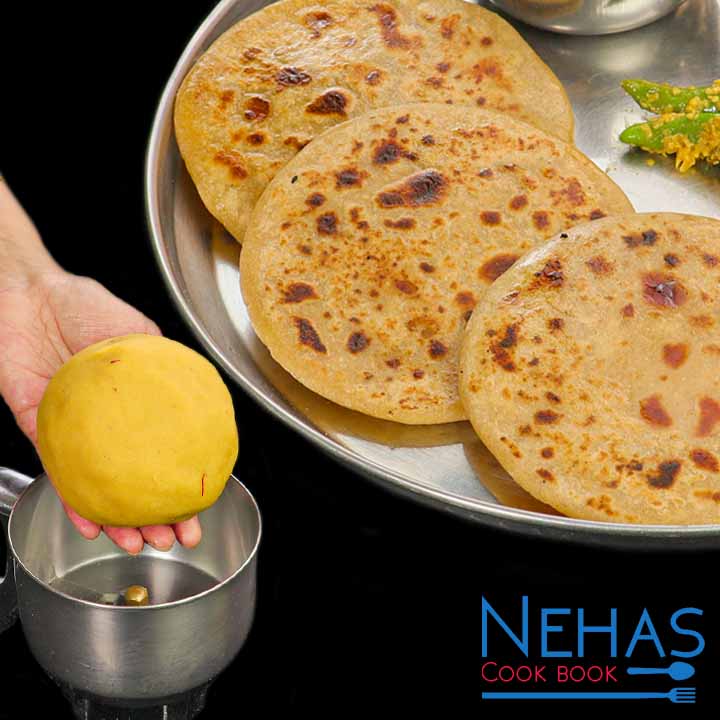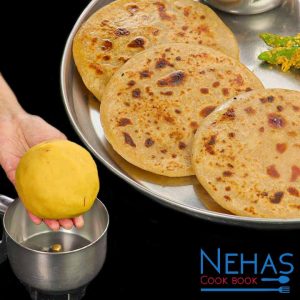 Gujarati puran poli recipe | instant puran poli recipe | instant puran poli with premix | Gujarati style puran poli
Ingredients
For puran poli premix
1

cup

cooked tuvar dal

½

cup

jaggery

½

cup

sugar

2

tbsp

kesar water

1

tsp

+ 1 tbsp ghee
For instant puran
Prepared puran poli premix

1

tsp

cardamom powder

½

tsp

jayphal powder

1

tbsp

grinded sugar

-

optional

½

cup

hot water
For dough
2

cup

wheat flour

Pinch

of salt

1

tbsp

oil

1.25

cup

water or as required

ghee for serving
Instructions
Making puran poli premix
pressure cook 1 cup toor dal and cool it slightly.

Sieve boiled dal for its even and smooth texture.

Now in a pan, add 1 tsp ghee and sieve dal, jaggery, and sugar.

Stir continuously till the water evaporates from the mixture.

Then add kesar water and 1 tbsp ghee. when the mixture begins to thicken and leaves the sides of the pan.

At this point turn off the heat and cool down puran mixture completely.

Now make small size puran pieces and spread them on big plate. (Refer to video)

Cover it wire rack and dry it for 1-2 days in room. Do not dry it in sunlight.

Puran is completely dry, then add into mixture jar and grind it into fine powder.

Store puran poli premix in air-tight container for 6 months into refrigerator.
Making instant puran poli.
Take puran poli premix into a mixing bowl. Add cardamom powder, jayphal powder, and powdered sugar.

Then add slightly hot water gradually and make bind the mixture together. Do not add more water.

Puran is ready in 2 minutes. Make a small size ball from it.

Then make the dough. Add 2 cup wheat flour and 1 tbsp oil into a large bowl; combine it with little water at a time and knead until the dough gathers together to form a firm dough mixture.

Cover and let the dough sit in a cool place for around 15 minutes.

Take lemon size balls from the dough. Roll out the puran poli dough into 3-inch diameter circles.

Place a portion of the puran poli mixture into the center of the circle.

Bring the edges of the circle towards the center and fold over to cover the entire filling; making sure the edges are all sealed well by pinching them together if there is any opening.

Flatten the stuffed dough; dust over a little flour and roll gently into a 4-inch diameter circle taking care not to put too much pressure as the puran can come out of the dough.

Place puran poli on tawa on medium flame, then rolled puran poli onto the tawa to cook until golden brown on both sides.

Serve the Gujarati Puran Poli hot with ghee smeared on the top.
Subscribe to our Youtube Channel
Click here to subscribe our Youtube Channel and stay updated with our latest video recipes